The National Union of Journalists of the Philippines (NUJP) appeals to colleagues and the public to extend help to media workers including NUJP members who have been ravaged by typhoon "Sendong."
Hundreds have died and many more have been left homeless and dispossessed due to the calamity that struck the cities of Iligan, Cagayan de Oro and Dumaguete and other areas.
It could have not have come at time at a worse time, hitting just a few days before Christmas and New Year.
The need for assistance is massive. Let us share whatever we can by helping initially our colleagues at their hour of desperate need.
We can share clothes, food and other basic necessities but the most immediate and practical at this time is cash. We can channel material support to the NUJP Safety Office in Mindanao which is based in Cagayan de Oro (St. Joseph's Hall, 5th cor. 7th Streets, Lazareth, Cagayan de Oro City). Those in Manila and nearby areas may send their donations to the NUJP office (4/f FSS Bldg. Annex No. 89 Scout Castor, Barangay Laging Handa, Quezon City).
But for the immediate cash assistance, please send to Account No. 229_722_9507-458 (Metrobank). Kindly email to nujphil@gmail.com to inform the NUJP of your assistance.
For inquiries, please call/text 09104950095 (Weng Paraan, NUJP secretary general), 09213218357 (Rupert Mangilit, NUJP staff) or (02) 3767330 (NUJP office).
Thank you.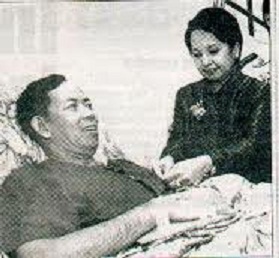 I remember that speech to be most obscene.
In her sixth State-of-the-Nation address on July 24, 2006, Gloria Arroyo, amidst cries of parents of University of the Philippines Sherlyn Cadapan and Karen Empeño and relatives of Manuel Merino, a farmer, Gloria Arroyo lavished praises on one of the most feared and hated generals – then Maj. Gen. Jovito Palparan, commander of the 7th Infantry Division in central Luzon, where many of the extra-judicial killings happened.
Arroyo said: "Sa ganitong mga proyekto, palalakasin natin ang ekonomiya ng mga barangay at lalawigan. And we will end the long oppression of barangays by rebel terrorists who kill without qualms, even their own. Sa mga lalawigang sakop ng 7th Division, nakikibaka sa kalaban si Jovito Palparan. Hindi siya aatras hanggang makawala sa gabi ng kilabot ang mga pamayanan at maka-ahon sa bukang-liwayway ng hustisya at kalayaan."

Times have indeed changed.
Arroyo is now on hospital arrest at the Veterans Memorial Medical Center. Palparan is on the run, hunted by police authorities and National Bureau of Investigation agents armed with a warrant for his arrest for the kidnapping of Cadapan, Empeño and Merino.
He was last seen trying to board a plane to Singapore at the Diosdado Macapagal International Airport in Clark, Pampanga while everybody's attention was on the tragedy in Cagayan de Oro, Iligan, and other parts of Central Mindanao.
He was stopped on orders of Justice Secretary Leila de Lima and has not been seen since then.
Two of Palparan's co-accused, Lt. Col Felipe Anotado, Jr. and S/Sgt Edgardo Osrio of the AFP Intelligence and security Group have surrendered tot eh office of the Armed Forces' Provost Marshal in Camp Aguinaldo.
The role of the military, especially Palparan in the abduction of Cadapan, Empeño, and Merino was related by Raymond Manalo, who together with his brother Reynaldo, survived abduction and torture by the military.
Manalo said six armed men in military uniform abducted him and his brother on Feb. 14, 2006 from their place in Barangay Buhol na Mangga, San Ildefonso, Bulacan.
From there, they were detained and moved from one place to another, particularly military camps and detachments including Fort Magsaysay and a detachment in Sapang, San Miguel, Bulacan, where they allegedly met Palparan.
From Sapang, Manalo was transported to Camp Tecson under the 24th Infantry Battalion, where three men loaded him in a white car.
Manalo said he was taken to what he learned later a training detachment of the Scout Rangers. He said it was in the barracks that he met Cadapan, with her feet chained to a double bed.
During their conversation, Manalo said Cadapan told him she was abducted from Hagonoy and was subjected to torture."
After a week, Manalo was reunited with his brother who also brought to the camp, where they stayed from September 2006 until Nov. 22, 2006.
Three days after, Raymond said Empeño and Merino were also brought to the camp.
Raymond further said he saw Cadapan being subjected to torture like water treatment through nose, and electric shocks.
Palparan and Arroyo's military had denied any role in the abduction of Cadapan, Empeño and Merino as well as extra-judicial killings of activists.
As the family of the three hope for justice with the warrant of arrest for Palparan,we remember the words of Edith Burgos, mother of another missing activist, Jonas Burgos, in the play "Mrs.B":" Walang kasing-sakit mawalan ng mahal sa buhay. Kahit gaano ka katibay, kahit gaano ka katapang, kahit gaano ka kabuo, mababasag at mababasag ka rin."
Baguio city is now ready preparing for the annual celebration of the Panagbenga Festival 2012. Every February the City comes into full bloom during the festivities. The highlight of the festival are the streetdancing competition and the floral float parade.
(...)
Read the rest of Baguio Panagbenga Festival 2012
---
---
© Enrico Dee for BYAHILO, 2011. | Permalink | Be the First to comment! | Add to del.icio.us

WARNING: If you are reading this blogpost outside of Byahilo.com then it is highly possible that this post has been stolen! Report it to us!